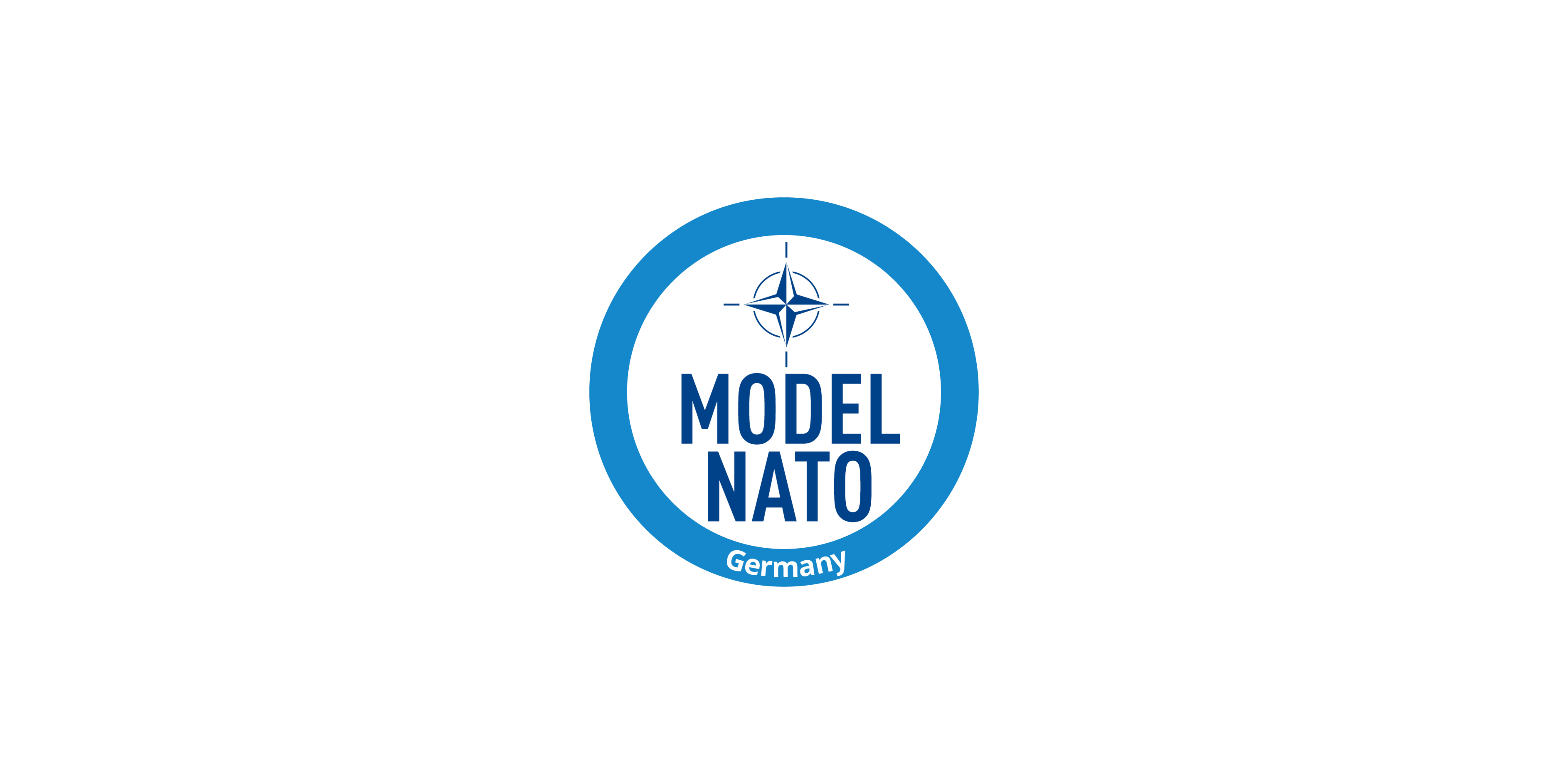 What is Model NATO?
The Model NATO Germany is a 4-day simulation of NATO's most important organs and diplomatic proceedings. During this time, participants represent a NATO member state in one of three selected committees, including the North Atlantic Council. In their role, as well as in their respective committee, they will be tasked with responding to and resolving a simulated crisis and debates of all kind.

Model NATO Germany 2023 will take place from November 27th to December 1st in Berlin.

Why Model NATO Germany?
The Model NATO Germany 2023 aims to give students a better insight into the structures and practices of NATO. In order to rethink the highly complex structures of international security that actively influence the lives of people around the world, we consider it essential that these structures are known to as many young students as possible. Not only to better understand the interrelationships of international politics, but also to be in a better position to actively shape international relations through political participation. In addition, we want to give students the opportunity to practice active international discussion in the role of diplomats and to develop and reflect on their skills in this area. Last but not least, Model NATO Germany is also a wonderful opportunity to meet highly motivated students from all over the world and to make friends across borders.
Model NATO Germany 2023
at a glance
DATE
Model NATO Germany 2023 will take place from the 27th of November to the 1st of December 2023.
PLACE
Federal Academy of Security Policy in Berlin.
APPLICATION
Applications will open in Q3 2023. If you do not want to miss out, we highly encourage you to subscribe to our newsletter down below.
ELIGIBILITY
All students currently enrolled in a university in one of the NATO Member states or in the European Union will be eligible to participate. Participants will be admitted based on merit.
DELEGATION
Each delegation must consist of three delegates.
CONFERENCE FEE
We are hoping to enable all students to participate and thus are aiming to have no conference fee.
ACCOMODATION
We are planning on providing accommodation for all participants free of charge for the duration of the conference.